For the Memmert GmbH we produced visualizations for over 150 products including two variations of each machine. The hardest part here was to keep track of all those images. As all the machines were basically similar, we just had to create one light setup. So we started with one machine first, creating all the materials and building a light setup.

For most product shots you make a lot of work in the post when it comes to small enhancements and details. In our case we had to find a setup that creates an overall nice look for every machine without changing anything. When thinking of compositing for a still image you automatically end up with Photoshop. In our case we choosed After Effects instead to create color corrections and additional effects. In combination with multilayer exr-files, including all the masks and passes, we just needed to replace the footage for all the following raw renderings.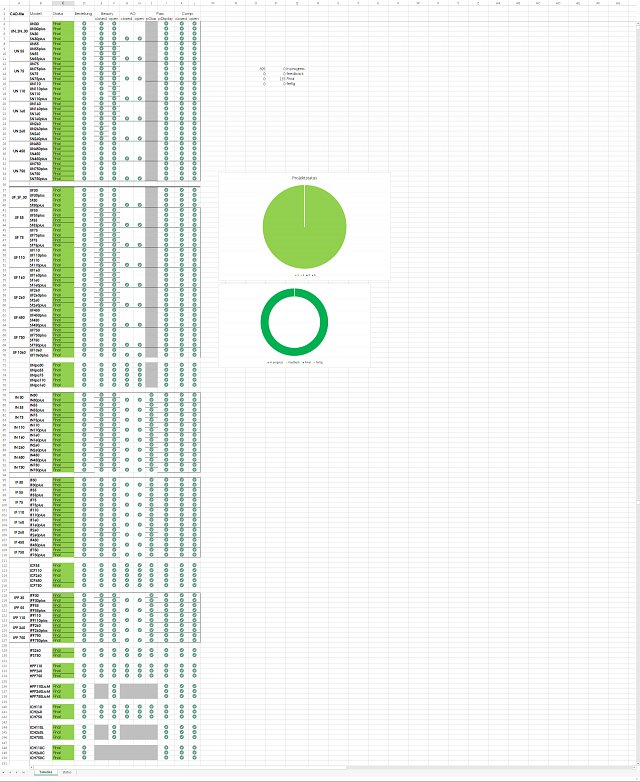 As I said before, we had to keep track of all images, to know what we allready had rendered and what was missing. We set up a spreadsheet using the free Excel Online service. We created tables with different status input fields. We also created some charts to have an overview over the project status.

This helped a lot especially because the project was done over a long period of time. So when we didn't work on it for a few weeks, we could come back to this and instantly knew were to continue to work.

For Rendering we used VRAYforC4D. Rendering 4K still images is not really fun on one single machine. So we used Distributed Rendering to speed up render times. With this workflow we could also make fast corrections for the customer without waiting for the rendering to finish.

As mentioned before we rendered 32bit Multilayer EXR-files. Just make the compositing for one image and then just switching the footage was a big time saver. As Multilayer EXR-files were just nice for this project, We wouldn't go for it if it comes to animation and a lot comp work because it gets slower and slower with each multipass you add.

We also tried using Octane for this job because we thought it would be the right tool to create a good looking light setup in a very short time. But after doing some test render in the final resolution we came back to vray, because it took very long to get a noise free result with this small doted surface of the product. But maybe next time!!

Overall we are really happy with the result although it was a long way to go. Thanks to Memmert for this good cooperation.
Due to spam comments will be published manually by a moderator.